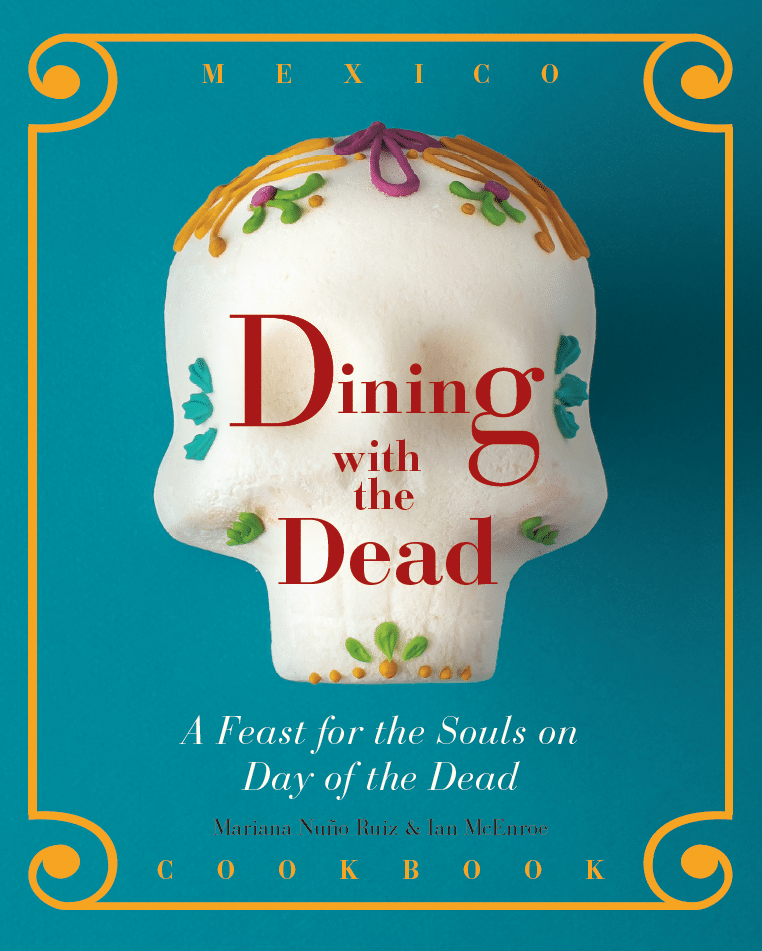 Discover the Souls Magical Journey…
Day of the Dead ~ Día de Muertos
Each year the Mexican Day of the Dead celebration ~ Día de Muertos, brings families together to remember those passed and to honor their memory through art, ceremony, dance, and cuisine. This is truly how Day of the Dead is celebrated. The story and images in Dining with the Dead will have you wandering through bustling street markets, smelling the bright fields of marigolds, listening in candlelight to graveside prayers, and tasting heavenly traditional dishes.
Those dishes are the soul of this book. More than 100 alluring recipes and 540 sublime photographs guide you through succulent tamales, pozoles, sweet pan de muerto, and many other festive and delicious iconic dishes. You'll also learn to make altars, sugar skulls, and decorations. From unlocking the essence of chiles and making perfect scratch-made tortillas to perfecting the king of the moles, Dining with the Dead is an unforgettable cultural and culinary odyssey.
What Some Well-Known Friends have to Say About the Book…
"Dining with the Dead is a beautiful illumination of the soul of a culture—its depth, its connectivity to something bigger than themselves. Many of us don't confront our mortality with celebration, gratitude. These pages are teachers, and I for one will not be late for class.
—Chris Bianco, James Beard Award–winning chef and restaurateur
Beautiful, superb, and magical, Dining with the Dead transports us to another world through hundreds of colorful, pristine, and powerful images of altars and offerings from one of the most renowned celebrations and traditions in the world. The wonderful recipes, patiently collected throughout the years, show the pride with which women have passed, from one generation to the next, the secrets of a cuisine . . . that merges the pre-Hispanic and colonial origins of Mexico. Mariana Nuño Ruiz and Ian McEnroe's book will make you part of this tradition, move you to tears, and urge you to cook for your dead, for your loved ones, and for yourself, and to rejoice in the grandiosity of this unique celebration.
—Adriana Pacheco, Hablemos Escritoras Podcast
What a treat to read Dining With the Dead. This is the rare, beautiful book that is enjoyable, educational, and guaranteed to make you hungry. Secrets are revealed with respect and love throughout the book. Like a good trip to Mexico, Dining With the Dead celebrates life.
—Steve Sando, founder, Rancho Gordo
Traditional Mexican Recipes for Beloved Celebrations
Dining with the Dead cookbook explores the Mexican holiday tradition of Día de Muertos—Day of the Dead, the wonderful traditional food and culture that make this day one of the most beloved holidays in Mexico.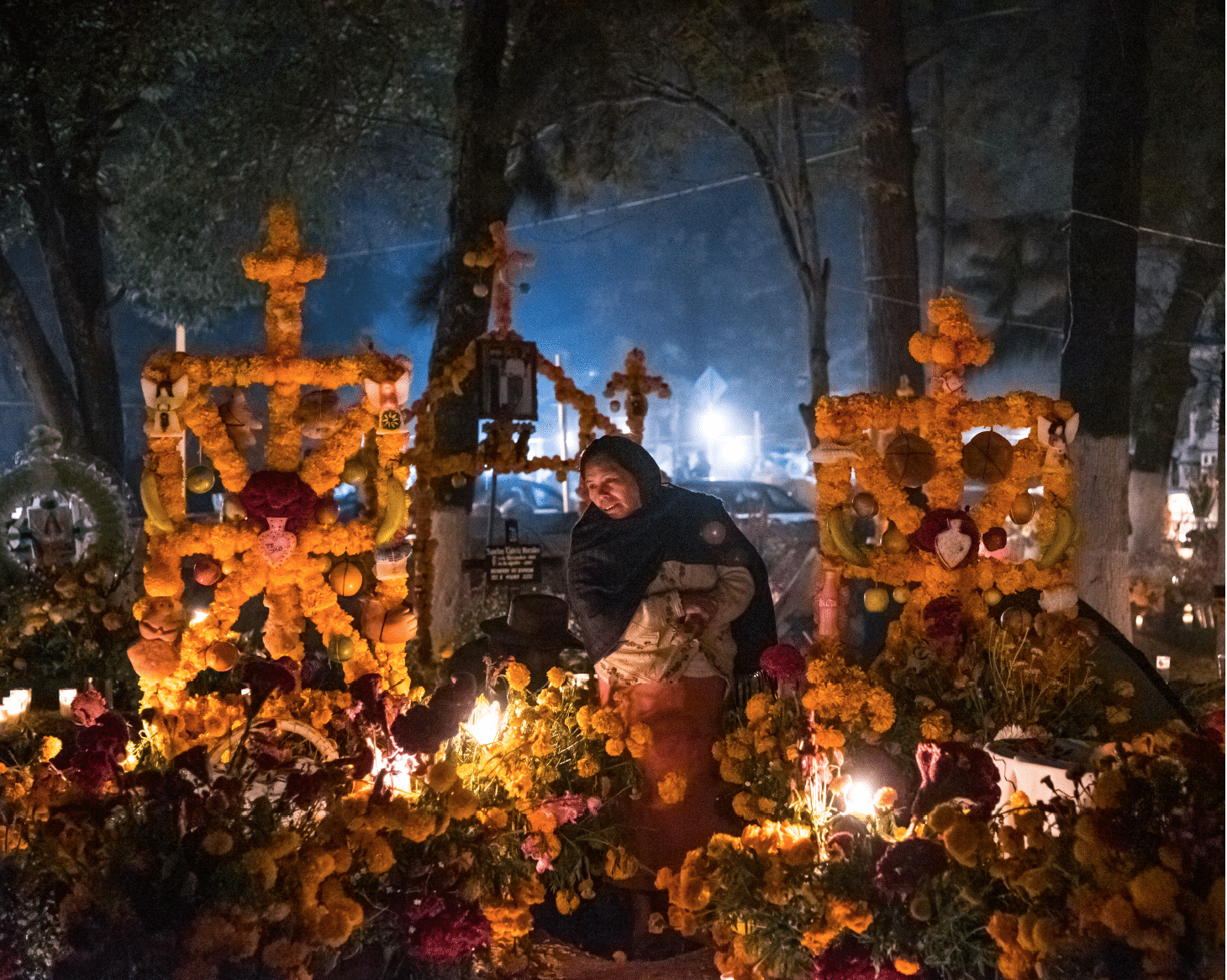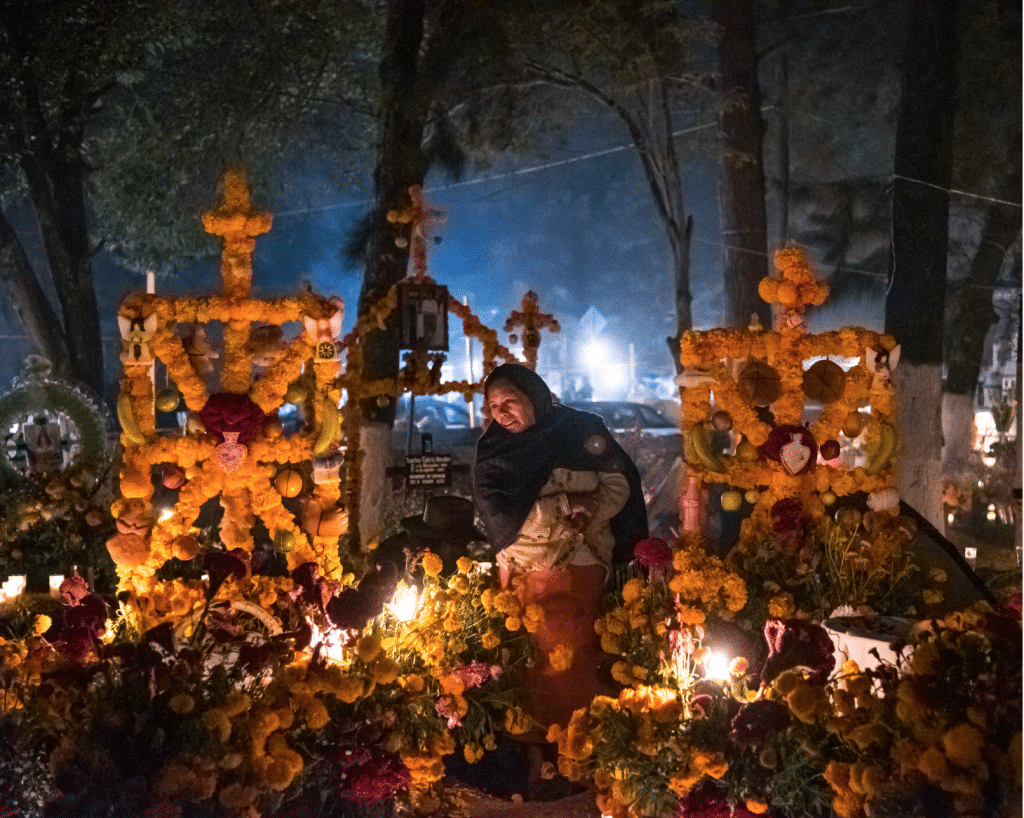 The story of
Our Journey…
This is the story of our experiences with the holiday and with cooking with family. It's also the story of our journey to Mexico to experience Día de Muertos up close and personal. And it's the story of the delectable, scratch, made-with-love food that warms our souls on special occasions and all year long.
If you are interested in history, culture and cuisine, this is a book for you
… embrace a new tradition, embrace Mexico!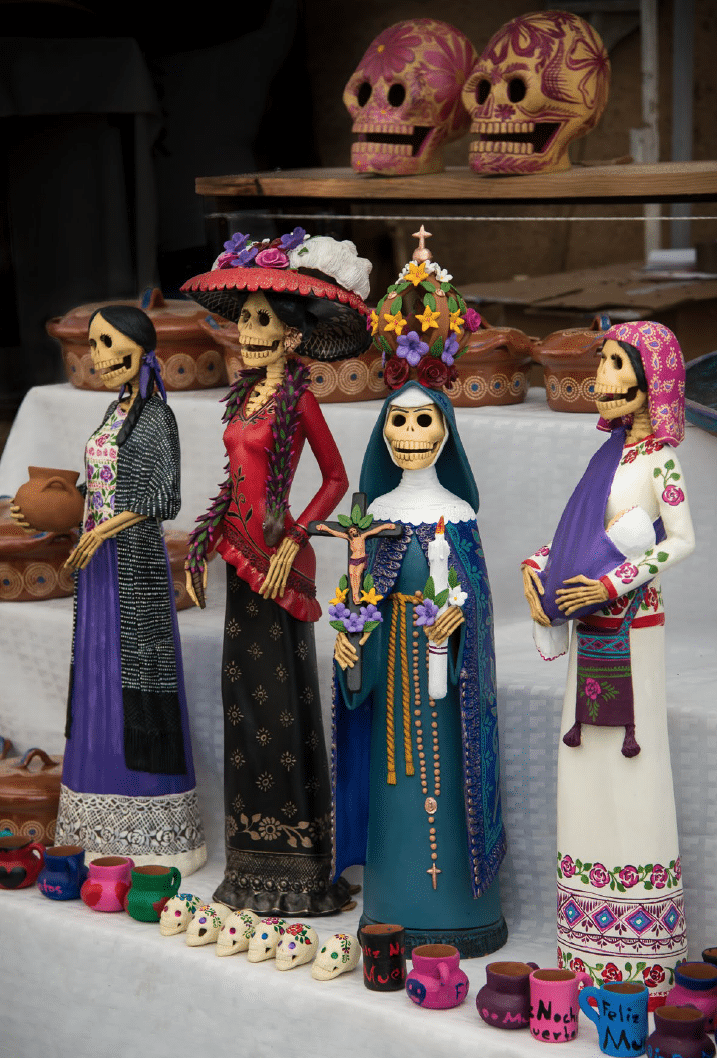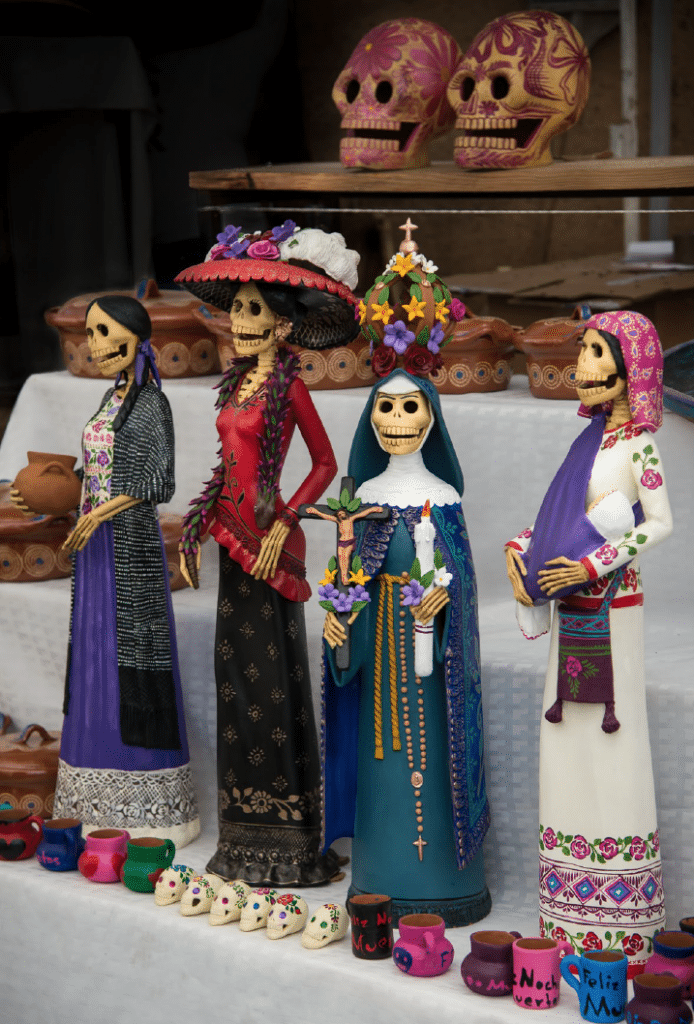 History and Origins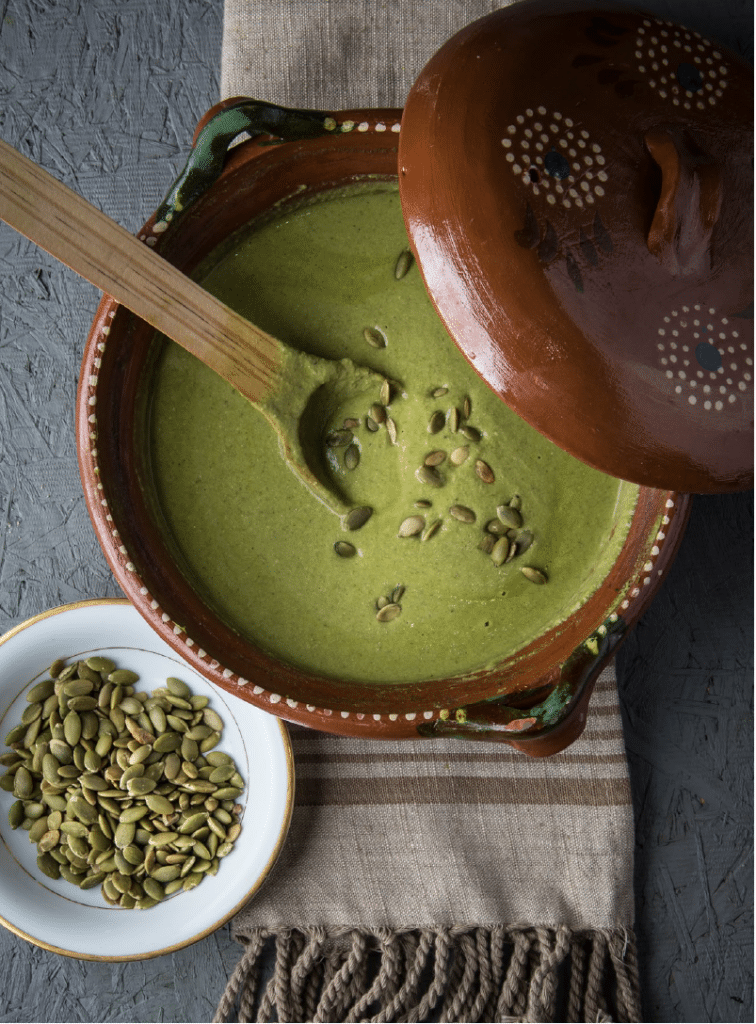 Traditional Mexican Cuisine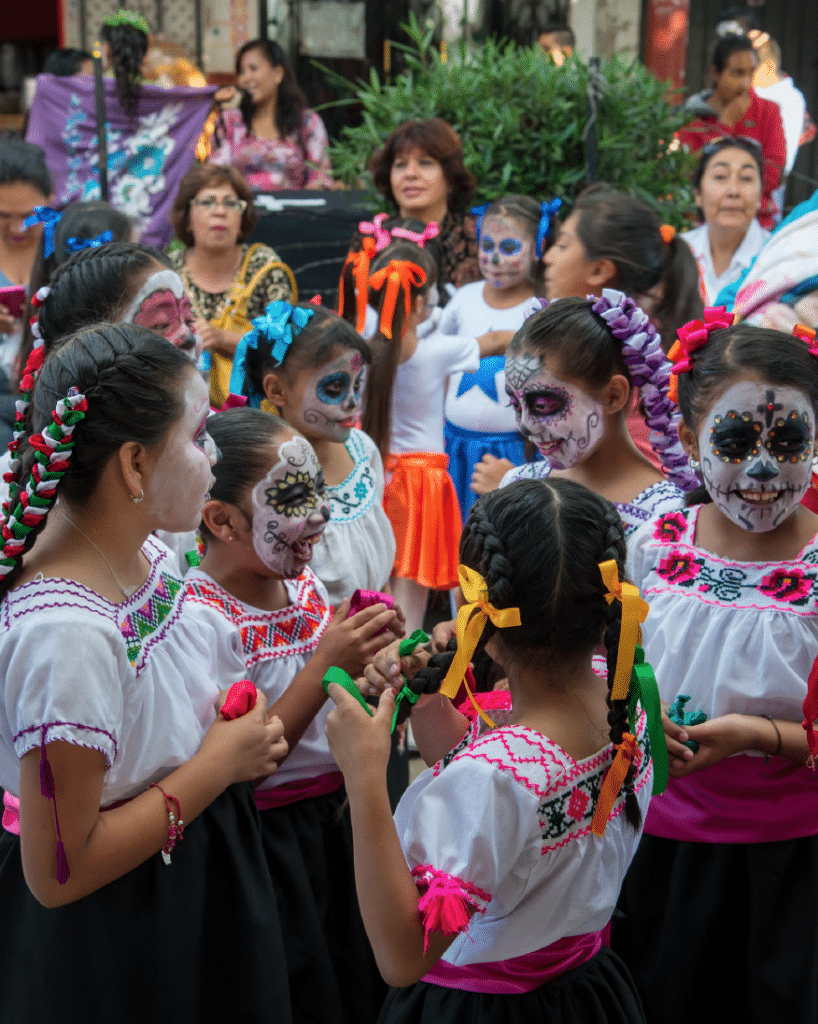 Culture and Traditions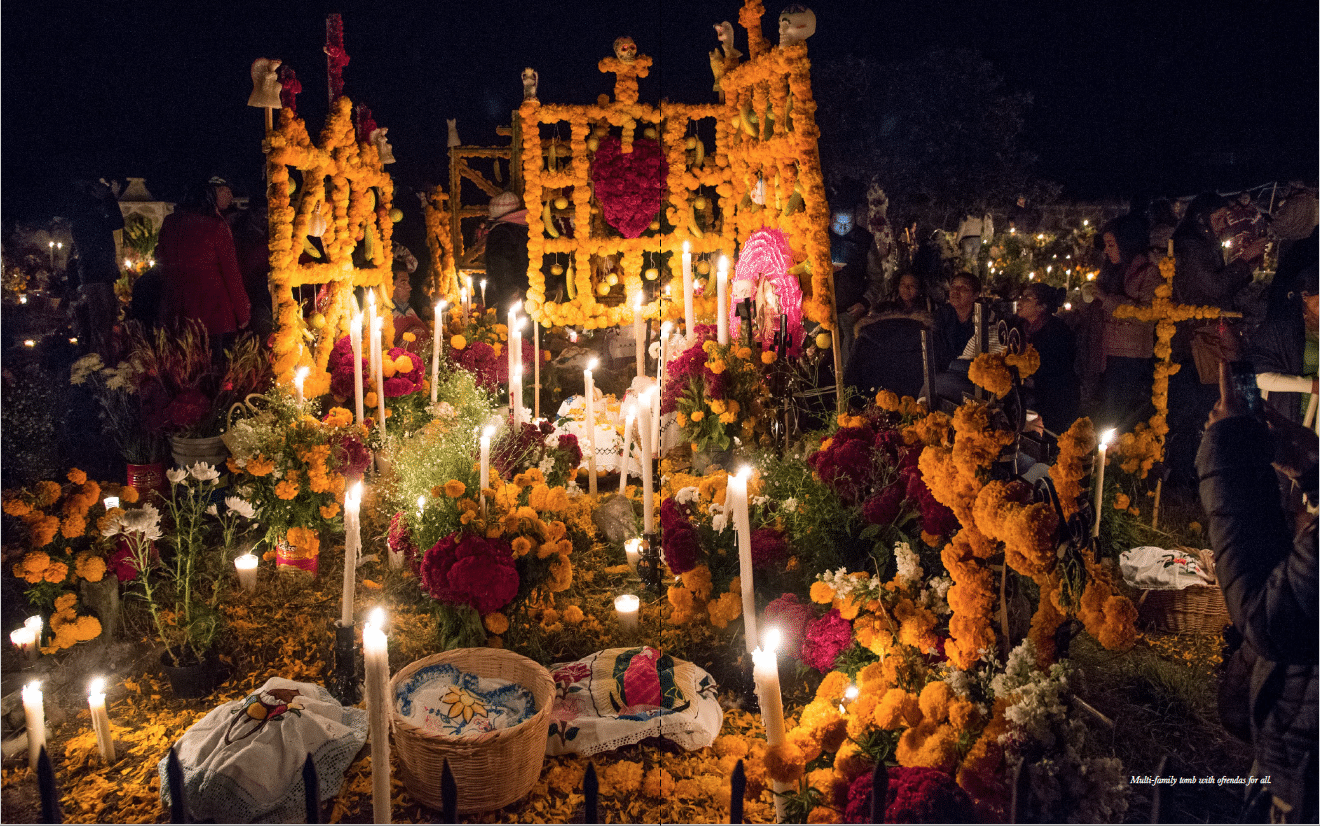 Day of the Dead a Culinary Odessey
By: Mariana Nuño-Ruiz and Ian McEnroe
Don't miss it!
Get a special copy signed
BOOK PRESENTATIONS COMING SOON !!!